Wow! I can't believe I've missed a week of blogging, but I'm glad to be back! I have recently bought a new computer and have been sorting out how to transfer everything I need from old to new, and getting the new one set up to my liking.  I'm still working out the kinks (ie my Adobe Design software needs to be reinstalled and I don't have access to the disks anymore!) but hopefully all will be well soon.
In the meantime, I've missed telling you about a few fun things that have been going over here in ERW headquarters!
Last Thursday was Australia Day! It was the perfect day, warm and sunny but not cooking hot.  Andrew and I started the day with a special brunch I cooked up for us.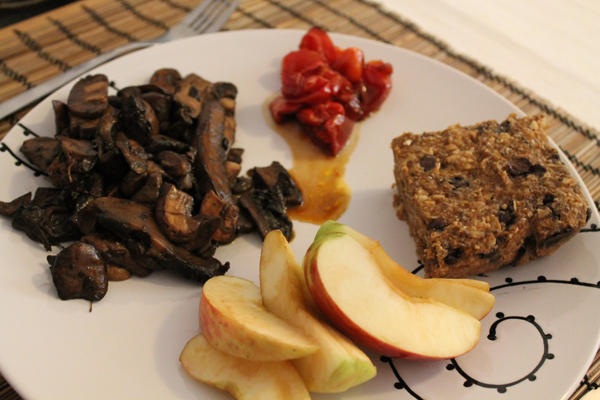 On the Glow baked oatmeal squares from Angela at Oh She Glows (I added dark choc chips), marinated mushrooms, oven roasted home-grown tomatoes in caramelised balsamic vinegar, and sliced apple. To drink, sparkling sauv blanc with raspberries.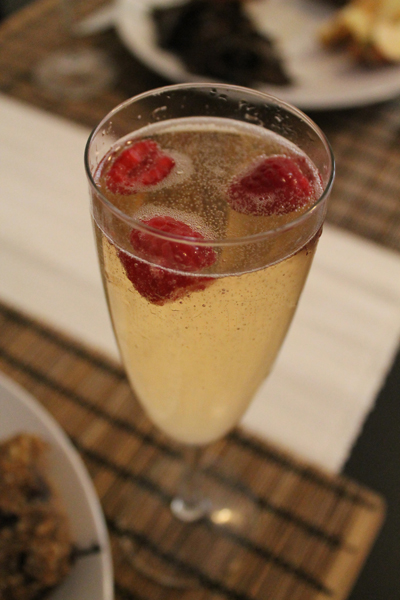 After we stuffed ourselves silly ate, we went to our friend Megan's house for a bbq with a bunch of people.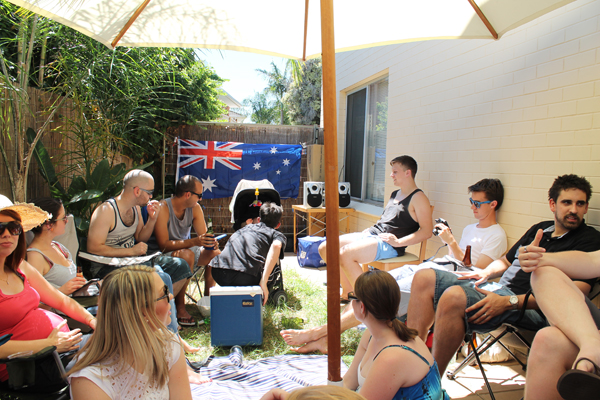 It was pretty squishy in Megs' little yard, but great to catch up with friends!
We didn't stay long here because we needed to drive up to Jess' place where another group of friends were having a pool party! It was parties galore!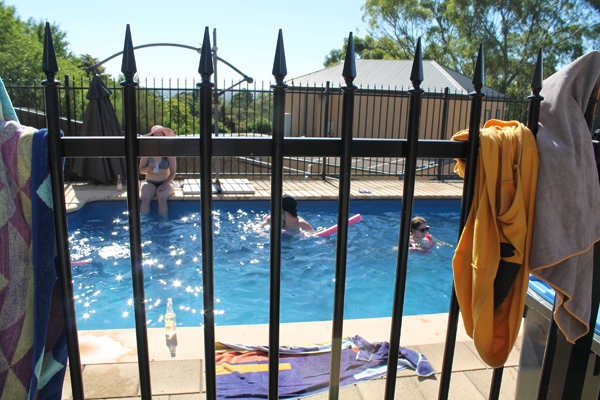 The boys got creative with the zinc sunscreen.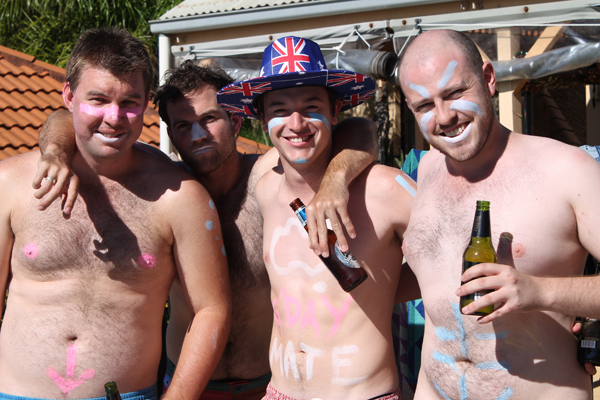 We chatted, drank Australian beer and wine, splashed around the pool, did some backyard cricketing and relaxed.  It was a great day off! The next day back at work was rough going, but at least it was a Friday and the weekend came around quickly!
On Saturday Andrew took me on an amazing date to the Salopian Inn in McLaren Vale to celebrate our 18 month anniversary! We just love this place for its South Australian beer, amazing food, relaxed atmosphere and unbeatable location.  I mean, look at these views! 
We took our time and enjoyed the local beer and wine while enjoying the scenery.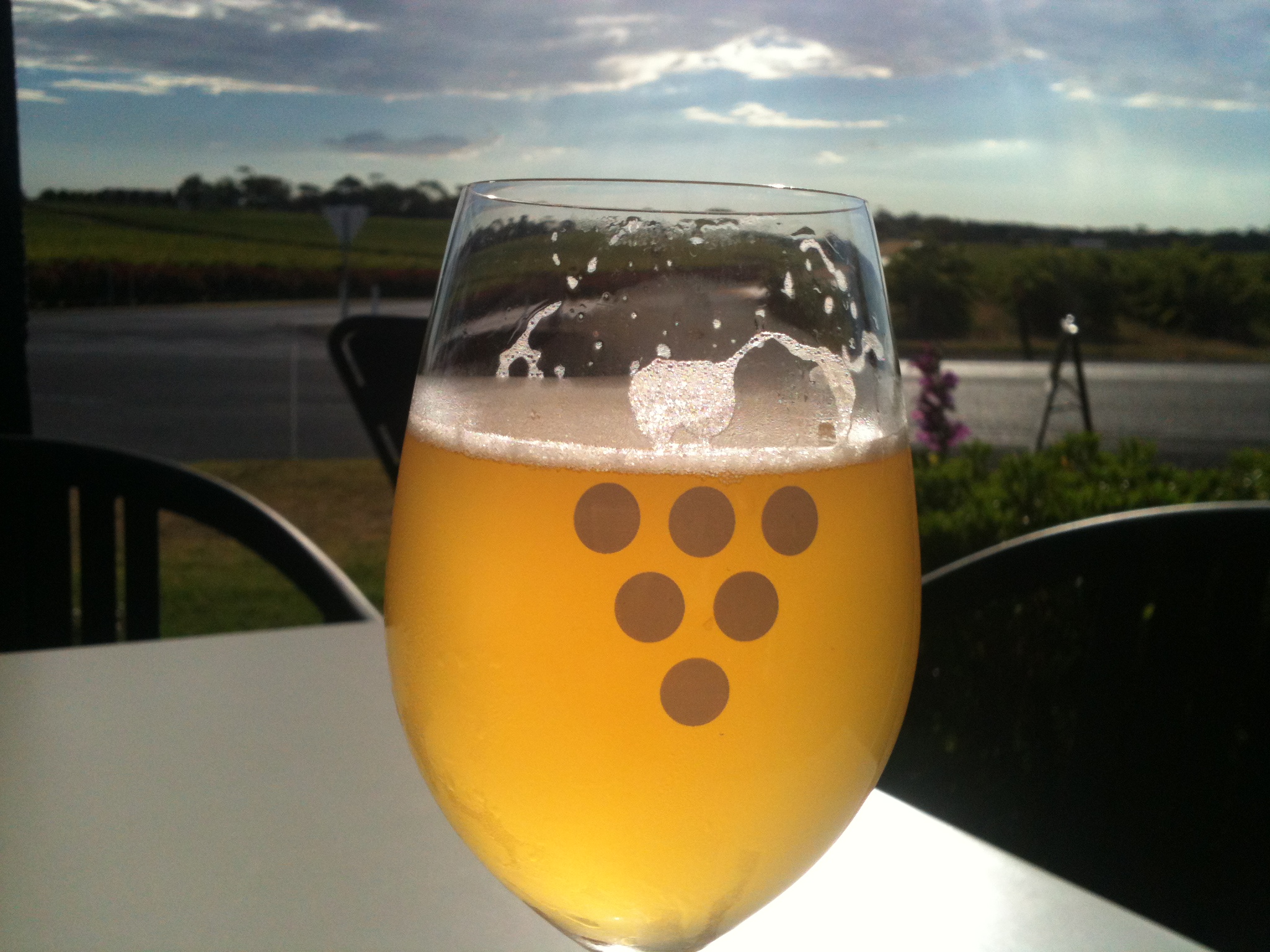 After we finished our drinks on the balcony, we headed inside to peruse the menu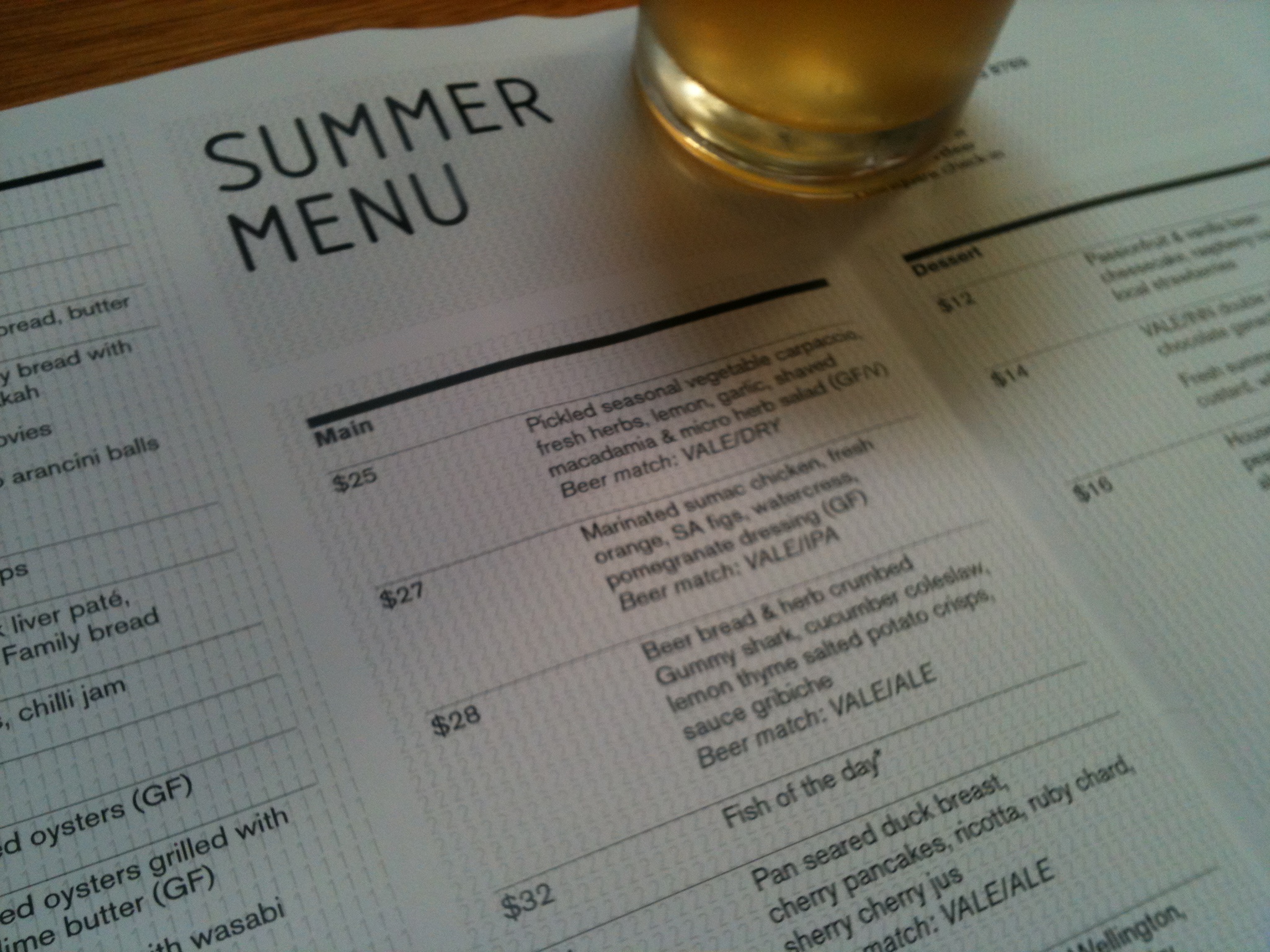 and order dinner. 
For appetizers, we chose to share the arancini balls and house-made bread with local olive oil and dukkah.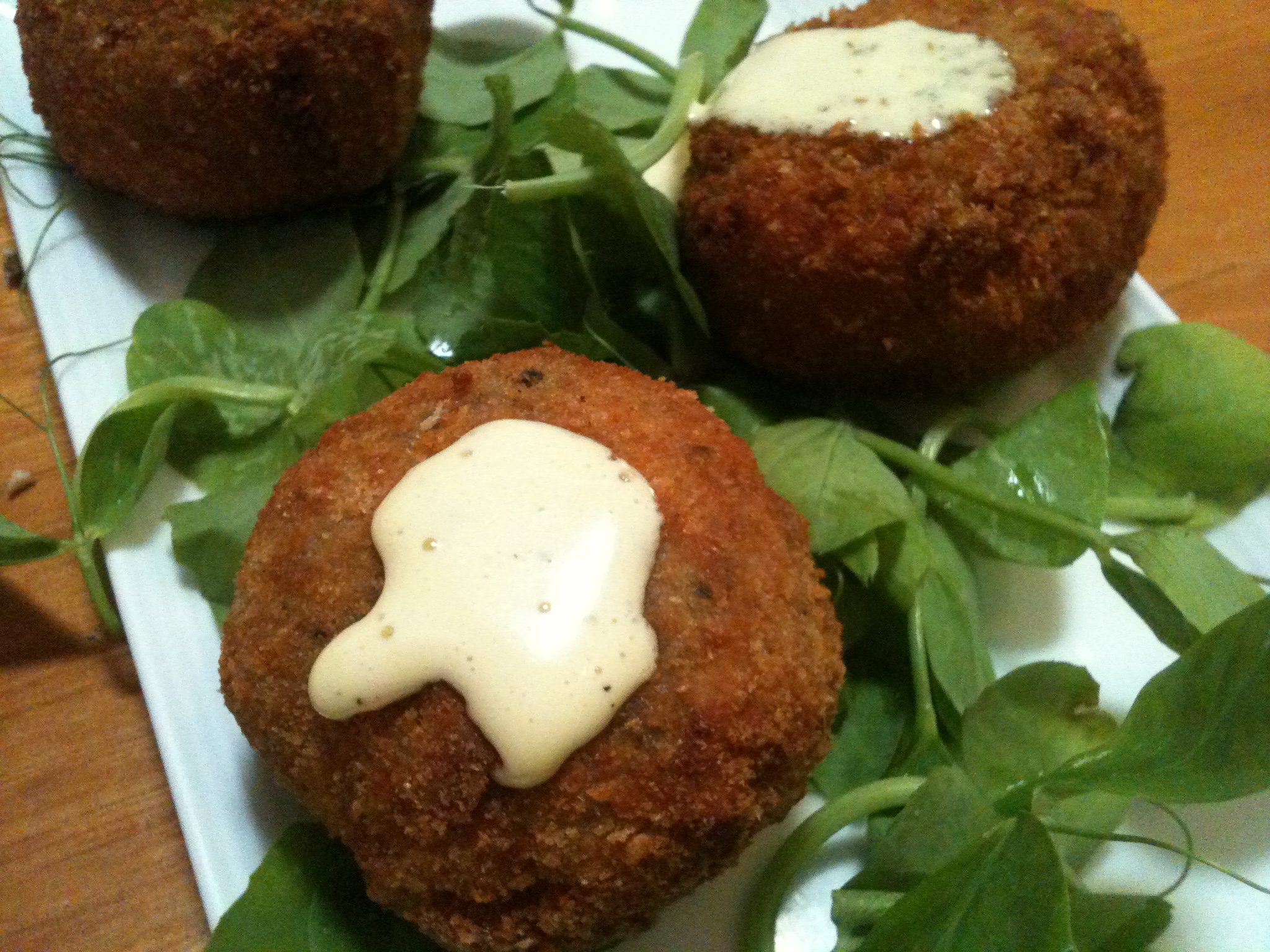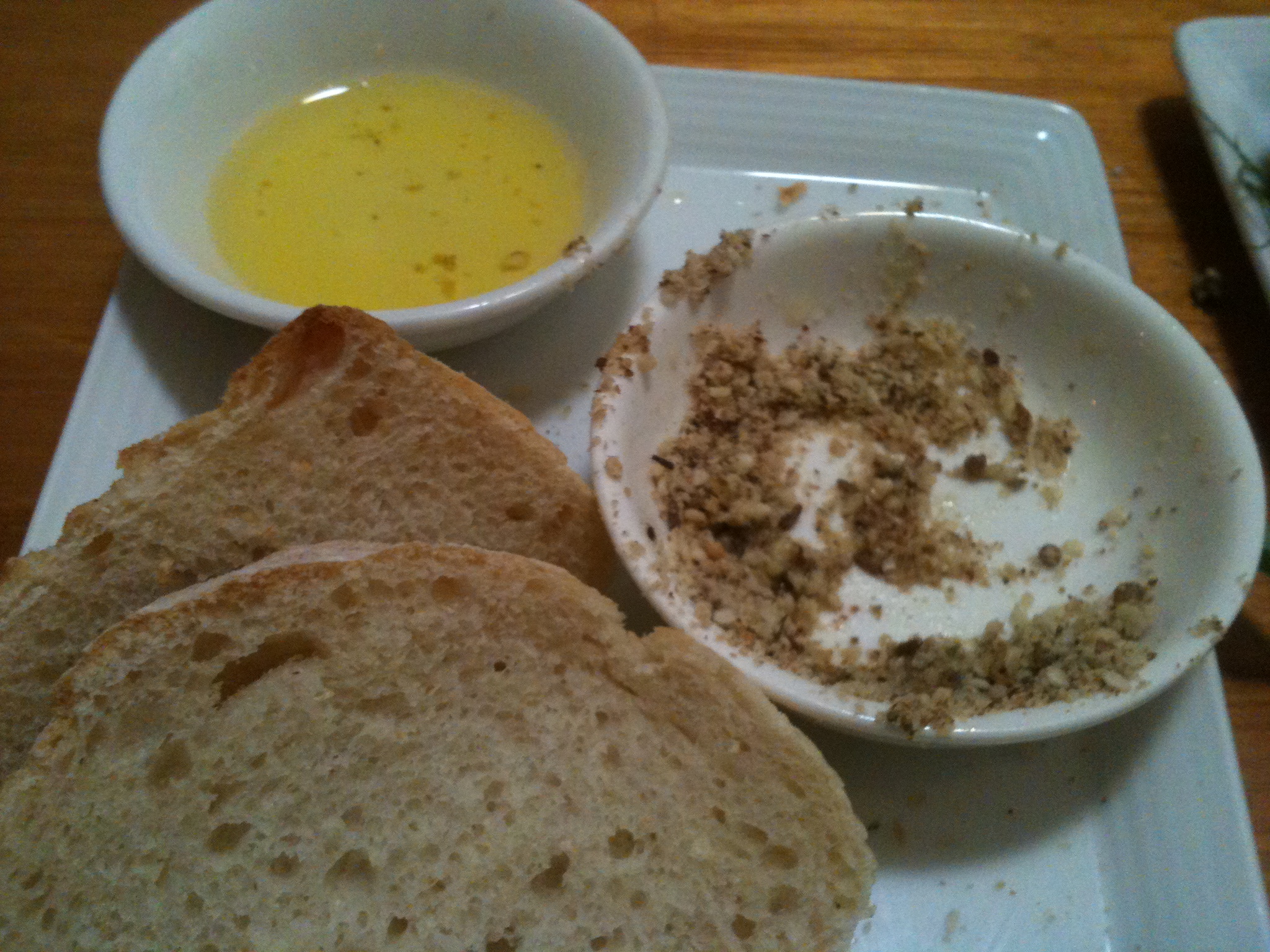 The arancini were beautiful: crispy on the outside, gooey and risotto-filled on the inside, with big pieces of mushrooms amongst the rice.  The bread, oil and dukkah were also delicious.  The bread was served warm and crusty and the dukkah was well spiced.  I don't like it when there is an overwhelming nutmeg flavour to dukkah; this one was mild but still tasty!
For mains, Andrew ordered a duck dish and I had a wild mushroom pizza.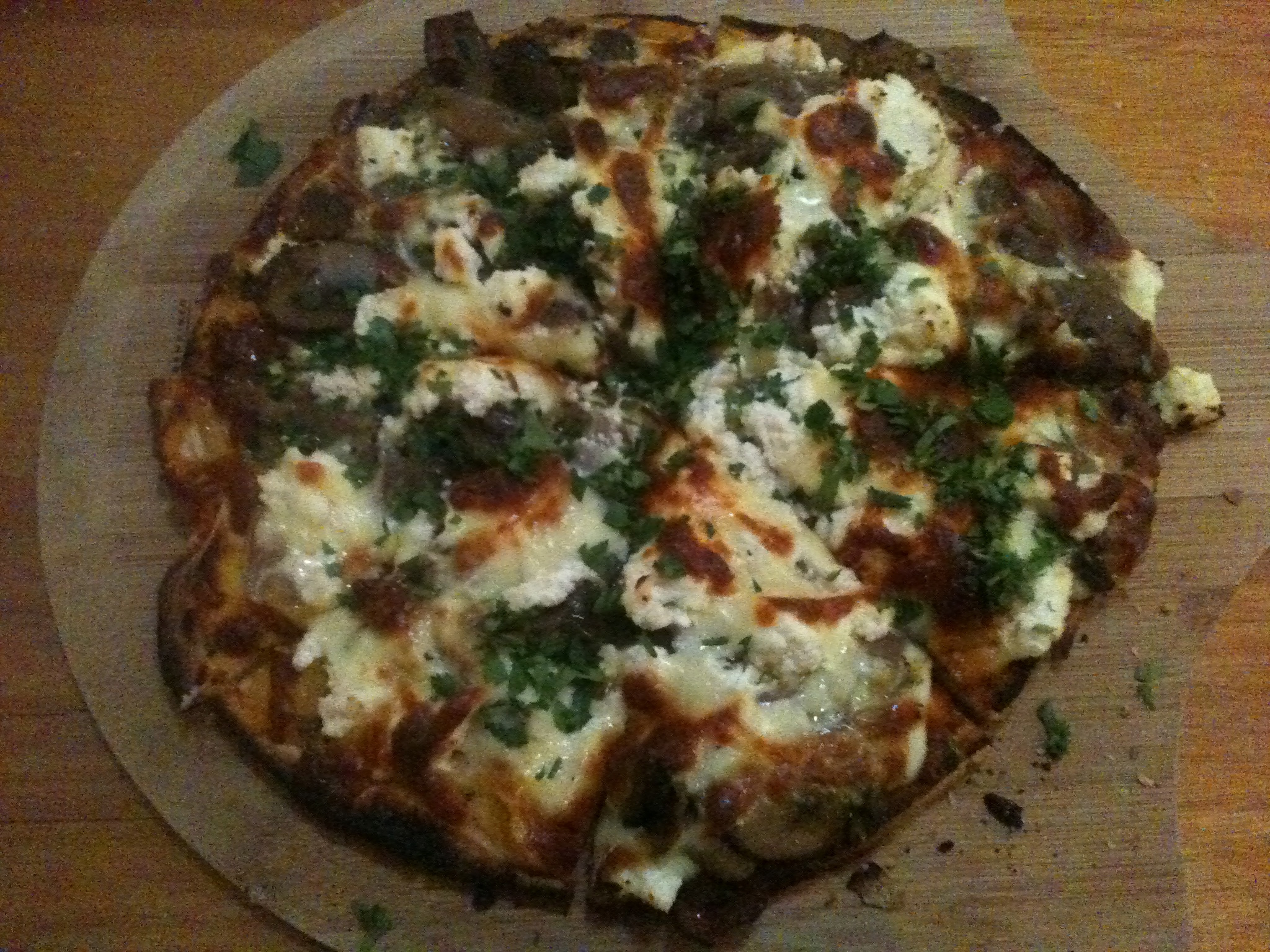 This was my only source of disappointment for the night.  I ordered the pizza because it was described as being topped with wild mushrooms, caramelised onions and ricotta, with a pumpkin base.  Normally I don't mind ordering pizza with specialty cheese on it because if it's a dollop of bocconcini or ricotta, I can just scoop it off and give it to Andrew.  This one came with ricotta and mozzarella on it, which the menu didn't specify, and that made it pretty hard to get my pizza cheese-free.  That wasn't the big issue though, as most people would love that surprise!
My problem was the other ingredients.  Far from being wild, the mushrooms on the pizza looked and tasted exactly like the ones that come out of a can: gray, rubbery and flavourless.  The caramelised onions were stringy and tasted overdone.  The pumpkin base, on the other hand, was pretty good.
On the side we ordered the fries to share. They came out and were HUGE!
They would have been better described as wedges.  I personally don't like my potatoes cut so thick and so I nibbled on half of one before leaving the rest.  Andrew had a few with his meal.
After such a delicious start to the meal, paired with great beer and wine, I was sad to have a disappointing main and side, but overall the night was really gorgeous.  I had great company, the service was excellent, and most of the food lovely.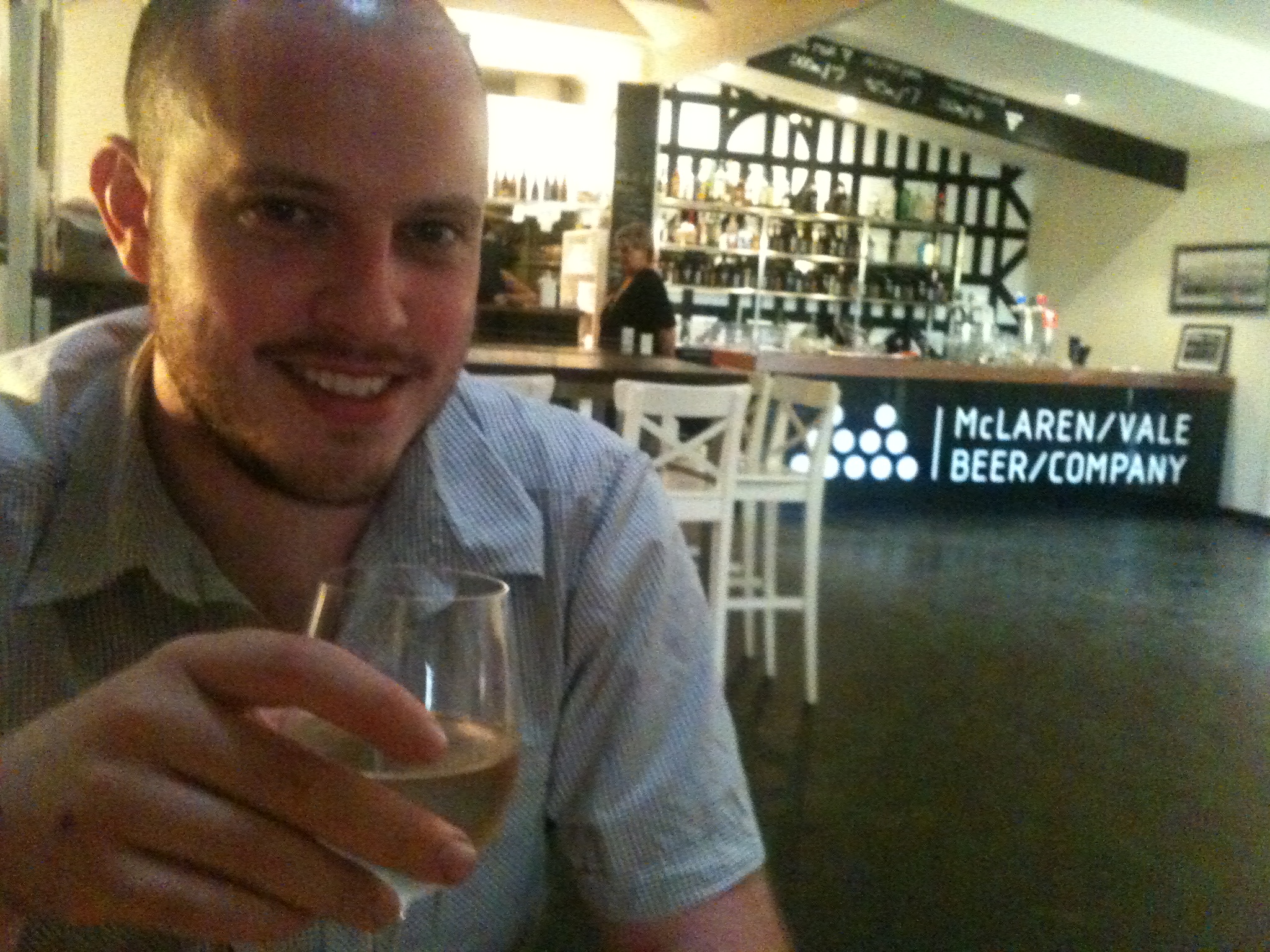 At the end of the meal, we counted the months and realized we've actually only been dating 17 months! Oops! Maybe we'll get to do it all again next month

Tags: dinner, Australia Day, brunch, wine, winery, vineyards, Salopian Inn, Vale Ale, beer, Andrew, anniversary