I got an email the other day telling me to check out page 96 of the February issue of Women's Fitness Magazine and I found this…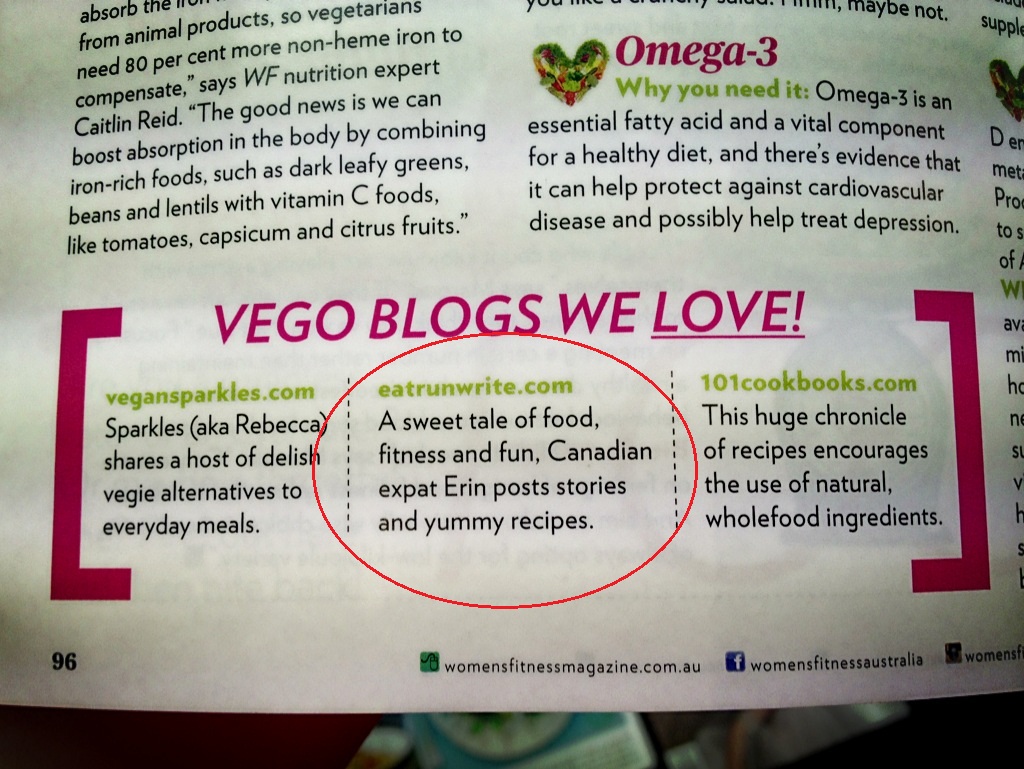 And then my mind exploded.  I'm so excited and honored to be mentioned in this magazine- thanks Women's Fitness!
A very warm welcome to you if you've come over from the article. It's great to have you here!