Hello! I'm alive! I handed in my final paper for Visual Culture this morning and I've been feeling free as a bird ever since

I have two weeks until my next course starts and you better believe I'm going to take advantage of every minute.
It's late and I'm ready for bed but I'm popping in to unload a few photos and say hi. Here are some of things that have been fueling me through an intense weekend of writing: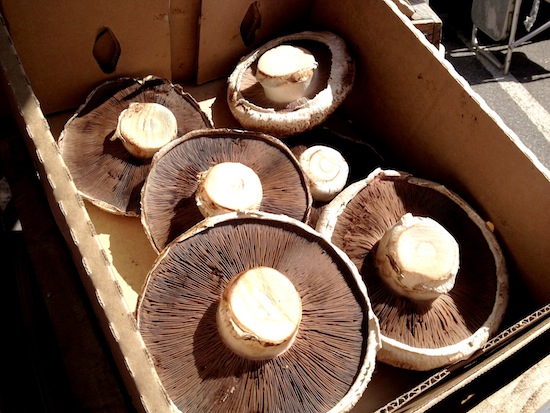 Giant mushrooms from the Adelaide Farmers Market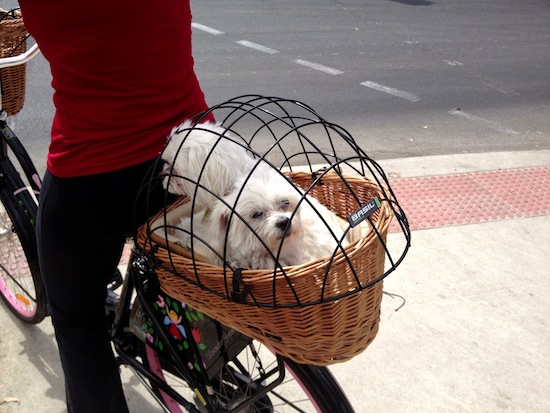 Adorable tiny dogs in a basket on some lady's bike. These did not fuel me but they were very cute!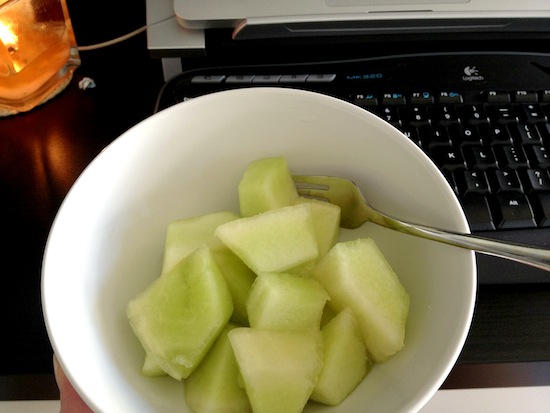 Fresh honeydew from the Farmer's Market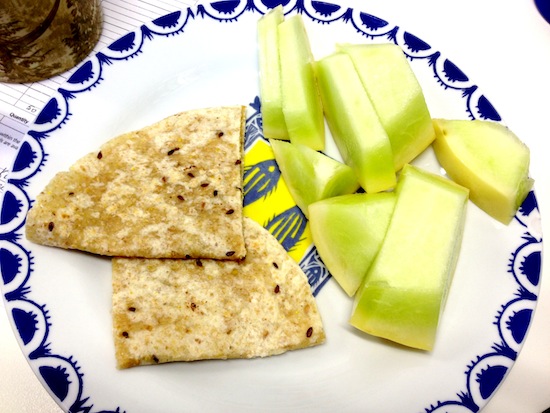 More honeydew and a peanut butter and jelly quesadilla.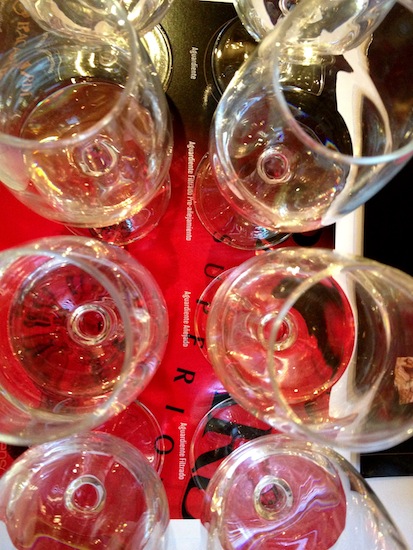 Rum! I went to a rum tasting with the lovely Chloe of Yelp Adelaide; more on this to come later!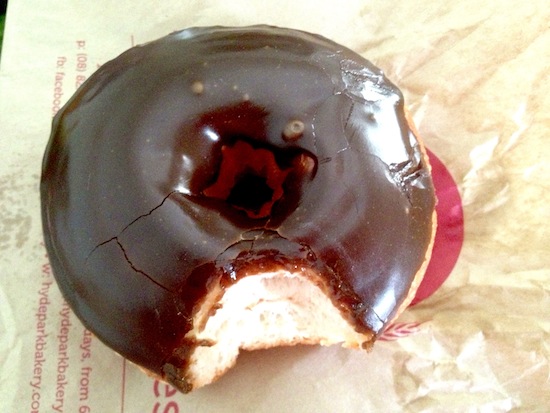 A gorgeous chocolate donut from the Hyde Park Bakery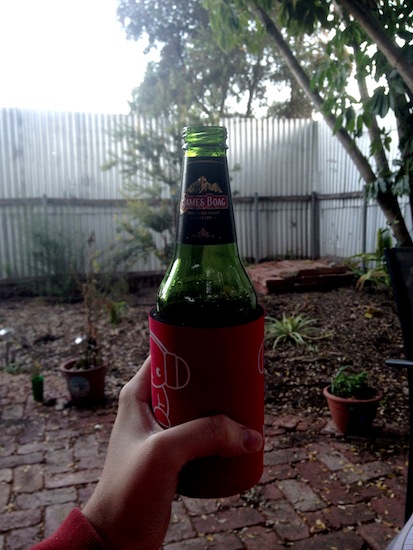 A beautiful James Boag on Saturday night in the backyard
Homemade soup, grilled mushrooms and French baguette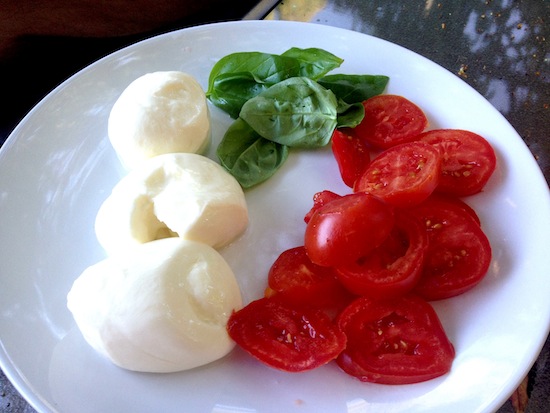 Bocconcini (for Max) with fresh basil and tomatoes from my garden.
I'm off to sleep but will check in tomorrow with a proper post! See ya then