Tomorrow afternoon, Max and I start two-on-one training with a personal trainer. Ben and I used to work together at Goodlife gym way back when it was still Zest, and though I haven't seen him five years or so, we're still facebook friends, which is how I discovered that Ben left the gym to start his own PT business. I got in touch and Ben was super enthusiastic about training the two of us, so we booked in for a our first session…on Valentine's Day.  Oops! I totally forgot what day it was when I confirmed the session, and poor Max just told me tonight that he'd booked us into Windy Point (a very romantic and very fancy restaurant that I've wanted to try for ages) and had to cancel it in order to honour the training session I'd organised.  Of course, since it's Valentine's and crazy busy, he wasn't able to re-book for a different time. I feel terrible, and really sad to miss out on the opportunity to go to Windy Point, but I'm sure we'll get there someday.  It will be good to get a kickstart on the 12 Week Challenge with Ben anyway…
I started off the day with a breakfast of my usual coffee with soy milk, plus peaches.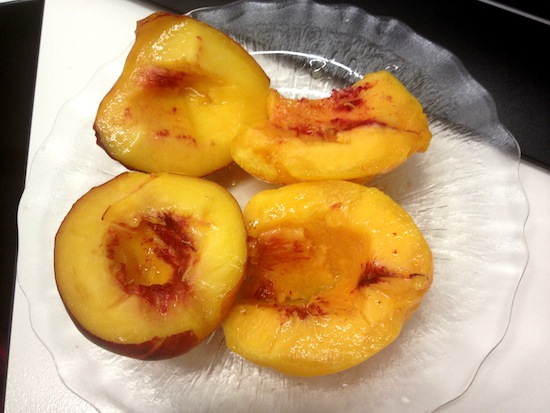 One of these was from Sunday's farmer's market and the other from a co-worker's tree. I did a little taste test to see which was better and they were both so amazingly juicy and fresh.  I could have eaten a thousand of these.
I ate half of my lunch early, around noon.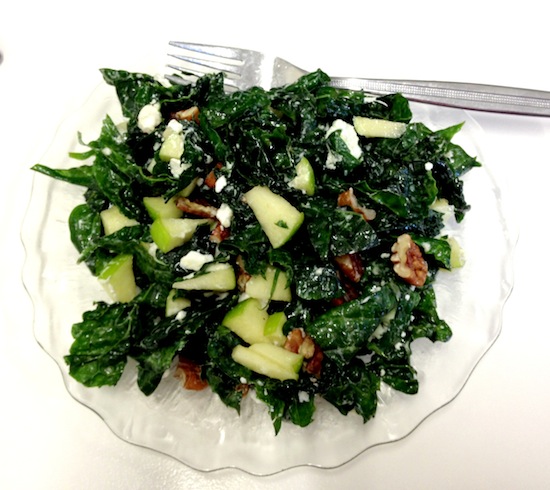 Leftover kale salad.  This held me over until around 1 30pm, and I had the last serving the huge batch of soup I made on the weekend.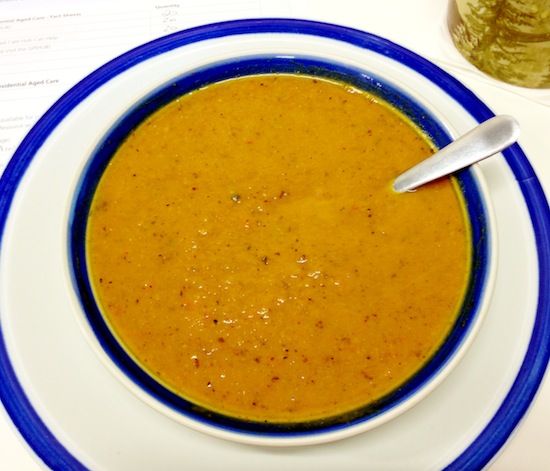 Would you believe that this soup contained: red pepper, green pepper, cauliflower, sweet potato, carrot, mushroom, onion, kidney beans and tofu? I literally roasted every single vegetable and leftover in my fridge, added spices and coconut milk, and had the most nutritious meal ever that lasted for eight servings.
After work I had a massage (ouch!) before coming home and eating a crispy-chewy veggie burger that I pulled out of the freezer.  I topped it with grilled zucchini, mushrooms and onions, baby spinach, and a little goat cheese.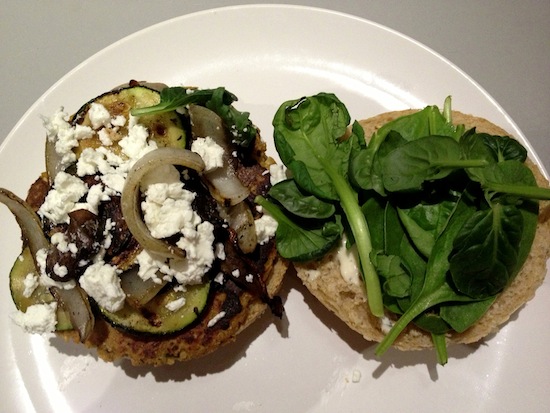 All of that on a whole wheat bun.  It was filling and nutritious- the perfect combination.
A quick review of yesterday's numbers: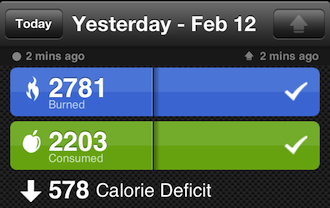 Not my best effort.  I wasn't very active and got derailed with the gelato…but it was delicious and I don't regret it!
I'm about to watch the newest episode of Revenge and then hit the hay- got to be fresh for my personal training debut tomorrow!
Have you ever worked with a personal trainer before? This is my first time!
What show have you been waiting to start up again? I'm super excited for the new season of Revenge!