What a weekend! Our dear friends got married on Saturday, and Max was the best man in the wedding, which means that things have been crazy busy (but crazy fun!). On Friday night, Max and the groomsmen headed up to the Adelaide Hills to spend the night at the Barrister's block cottage that we stayed in last Valentine's Day. I invited by friend Bon over for the night, and we spent our evening doing our favourite thing: eating veggies and pita with assorted dips and drinking wine in my backyard. It was perfect.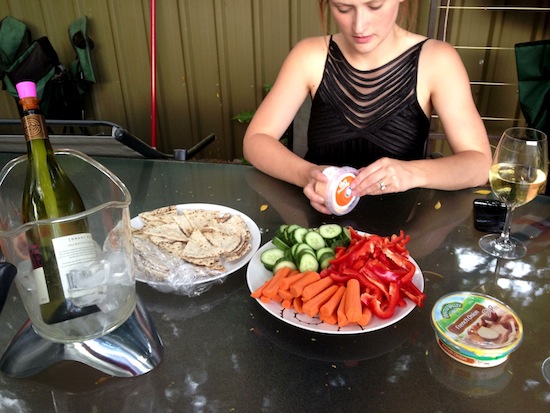 I got up bright and early on Saturday for a haircut before I headed out to the wedding. The whole thing, both ceremony and reception, were at Howard's Winery in Nairne. It was a lovely location, but HOT- even at 4pm, when the ceremony started, it was nearly 40 degrees C.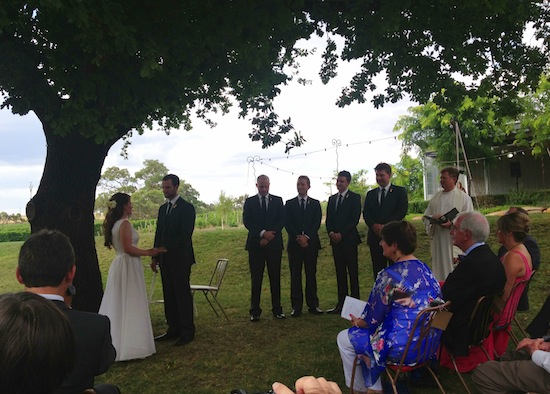 I felt miserable and I was in a dress, so I can't imagine how the guys in their full suits felt. Max was so patient and didn't complain at all, but he definitely looked like he was ready to get out of that jacket, vest and tie as soon as possible! Here he is giving his speech- he did a fantastic job!
Max and I with the groom:
It was a lovely wedding and very relaxed and casual as it was picnic style. The evening ended with a good hour or so of dancing, and then a few of us went into town afterward to enjoy the city nightlife a little bit longer. We made friends these (very calm!) police horses in the process.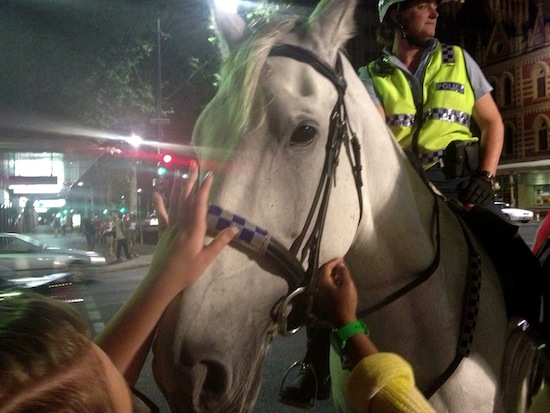 Sunday morning was a slow one, and I spent the afternoon catching up with an old colleague of mine who I haven't seen in months. It was great to spend time together as we wandered from venue to venue in Adelaide and tasted snacks and drinks at each one. (When the Fringe is on, a ton of pop-up bars and restaurants show up in the city, and we wanted to try as many as possible.) After we finished up, I met Max, the new husband and wife duo, and a few friends at a nearby pub where we had dinner.
The evening ended with an early bed time and desperately trying to keep cool. We're in a stretch of heat here at the moment, and it's really hard to have a good night's sleep when the ambient temperature of your bedroom is pushing 35 degrees. Hopefully a cool change comes in soon.
Today has been a real effort to get back into my healthy eating habits. The weekend involved a lot of wine, and not one but two trips to McDonalds. Yikes. I very rarely eat from that place, but late night hunger and a slight hangover were both enough to overpower my common sense this weekend.
I started the morning with my usual coffee with soy milk and tried a new (to me) muesli called Carman's Deluxe. It was crunchy and cinnamon-y and delicious with a splash of soy milk and some fresh strawberries on top. A serving size is pretty small (about ¼ cup) but it was surprisingly filling.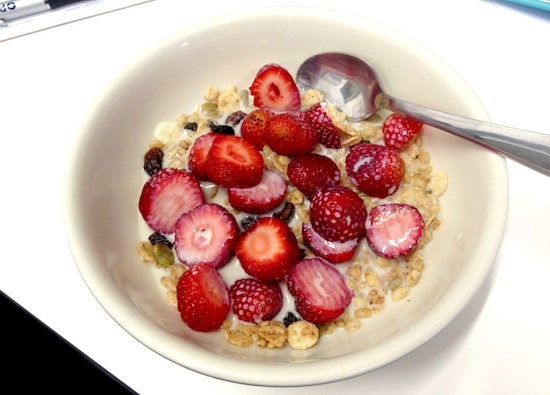 At lunch time I finished the last of the pasta that Max made for me on Valentine's Day last week. It was still tasty and a nice treat since I don't have pasta all that often.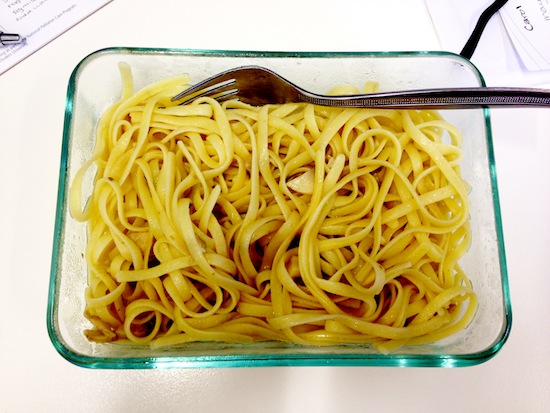 I got hungry again in the late afternoon and snacked on an apple with peanut butter. I got this apple at the farmer's market last weekend and it was in the "seconds" bin, so it was a little bitter for my taste, but the peanut butter helped!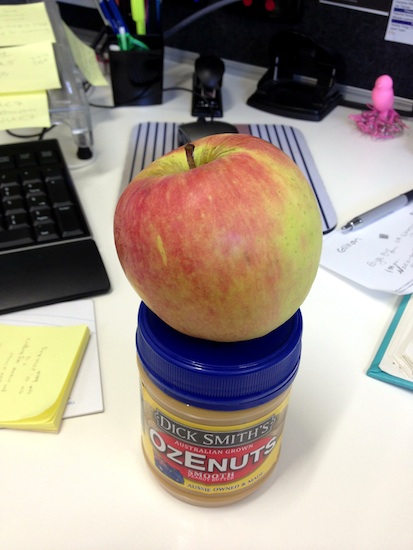 I also had my usual afternoon cups of peppermint tea.
After work I had a short walk before dinner.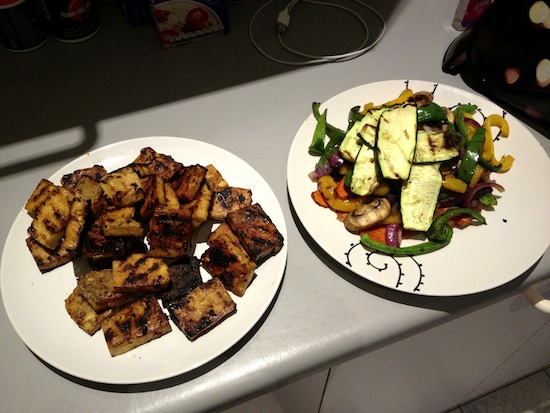 Max barbecued some tofu and veggies and we wrapped it all up for a quick and tasty meal.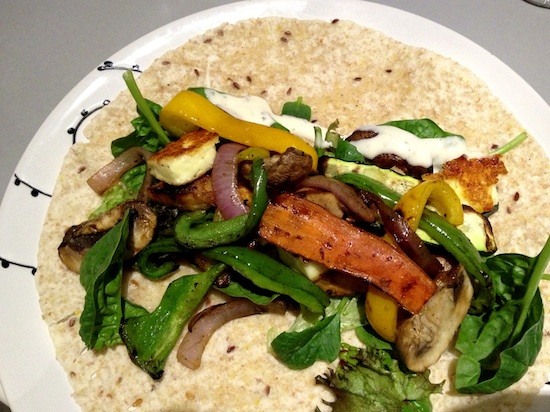 Tofu, red onion, bell pepper/capsicum, carrots, zucchini, mushrooms plus a slice of haloumi.
I didn't wear my armband this weekend since I was wearing sleeveless dresses and it doesn't exactly compliment formal wear, but I think I did a sort-of okay job at controlling my calories. I will freely admit though, that the calories I did eat were definitely the "wrong" kind: lots of fat, fast food, and alcohol. I really want to make this week all about eating clean since 1) we are recording our food intake for our trainer, Ben to go through and 2) we start the 12 Week Challenge on Saturday and I need my body to be ready for the physical toll the next three months will have on it. That means not being sick and going into the challenge well-hydrated and with lots of vitamins, minerals and nutrients at the ready to fuel workouts and healthy decision-making. That starts now!
What did you do this weekend?