Whew! This weekend has been toasty hot and full of good things. Saturday morning got started with a major wake up call, so to speak: Max and I had our measurements and weight taken, as well as our skin fold tests and shirtless "before" photographs, at Goodlife for the start of the 12 Week Challenge. Yes, it was eye opening and confronting, but at the same time, I was kind of expecting some of the numbers that the trainers wrote on our charts.
Even though it felt pretty awful to have to stand topless in a blank gray room with an extremely fit person wrapping a measuring tape around my widest parts and pinching my fat with calipers, it was also kind of liberating.  I mean, ideally, I will never be this size again! Not-so-ideally, though, we will have to repeat that process twice more throughout the 12 week journey. The next step is a Monday night introduction session where we will meet the other participants (all 60 of them, for our gym alone!) and learn more about the program.
After the appointment at the gym, my morning was brightened considerably when I met a friend for coffee at By Blackbird, a gorgeous little shop on King William Road.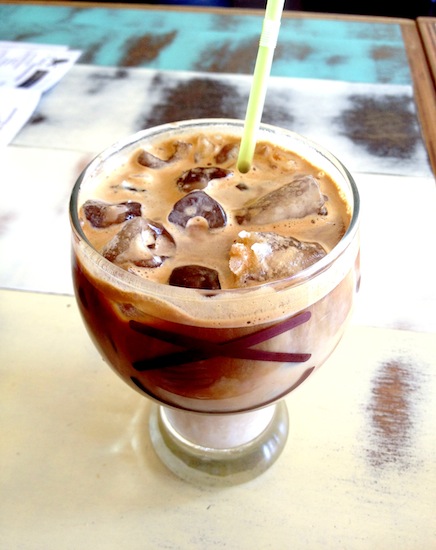 They made my iced soy latte just right, and I savoured it nearly as much as I savoured good conversation and the chance to relax for a couple of hours.
That evening, Max and I met up with a group of friends and headed to the Adelaide Symphony Orchestra Under the Stars, a free event in Elder Park. It was still sunny and hot when we arrived, and we shared a picnic style dinner while we waited for the sun to go down the music to begin.
The park was packed! There was an estimated 15,000-20,000 people there, which is a lot for a city of just over a million people, especially with the Fringe being on as well.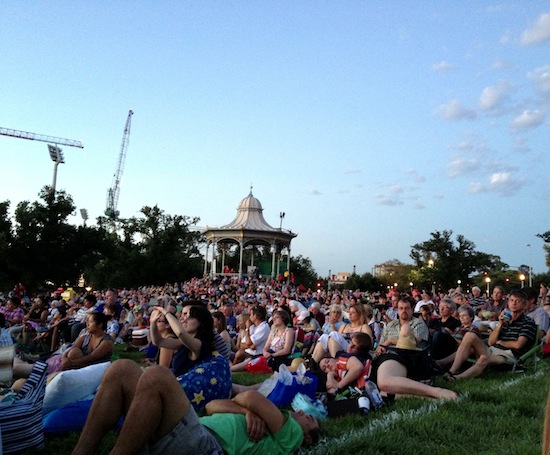 Max and I shared the veggies and fruit shown above as well as some leftover pizza from our lunch at Melt (a full review on that to come!).
When the sun finally set, it was time for the symphony to start.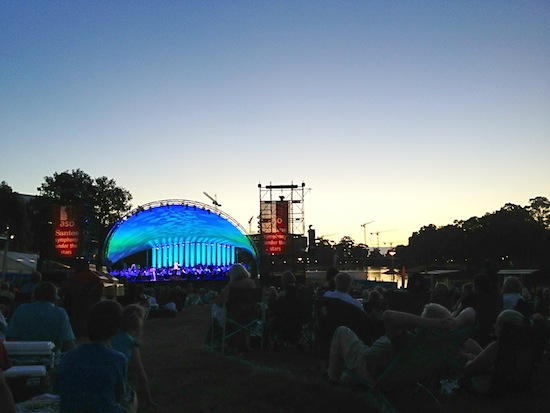 They played for around two hours, and it was fantastic.  I didn't know most of the songs, but one or two sounded familiar, and they finished the evening with the 1812 Overture, complete with church bells, cannons, and fireworks! I don't have any photos of the finale because I was busy taking a video, which I'll embed here:
Amazing, right?
Enjoy the remaining moments of your weekend!