It's official: my newest uni course, Communication and Public Value, has started and I'm back to hitting the books every night. Booo! This class will coincide almost exact with the 12 Week Challenge, and they both require a lot of time and effort, which means that I'm feeling a little stressed about trying to excel in both at the same time.
On a brighter note, I finally received my grades back for my last class, and I got an HD on my final paper (the one that focused on the impact of historical and modern photographs of the Kokoda Trail and its soldiers/trekkers on modern cultural tourism)! That means I ended up with an HD for the class as a whole, which I'm happy with. Now to focus on the next subject…
I dragged myself out of bed this morning for another trip to the gym. I was feeling super sore from yesterday's Body Pump, particularly in the quads and triceps, so I just stuck to a quick half-hour incline walk on the treadmill in an effort to get some blood flowing around the body and hopefully loosen up enough to not die in tomorrow's PT session with Ben and Max.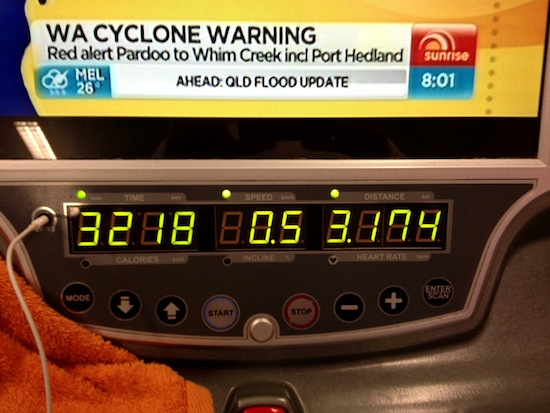 After a speedy shower, I drove to work and made breakfast: Carman's gluten-free muesli with strawberries and soy milk, plus a coffee with the same.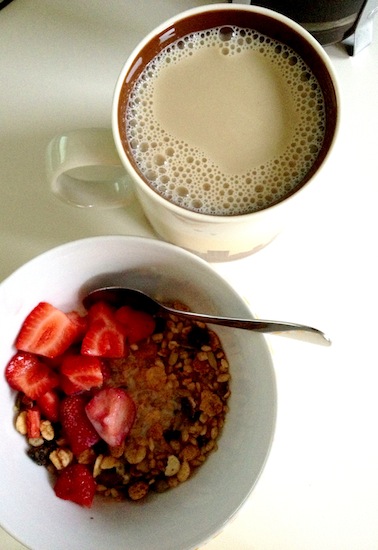 My strawberries were looking a little worse for wear and by the time I'd cut off all the squishy bits, there wasn't much left. Time for a fruit run!
Lunch was leftover zucchini "noodles" with sauce and roasted potatoes.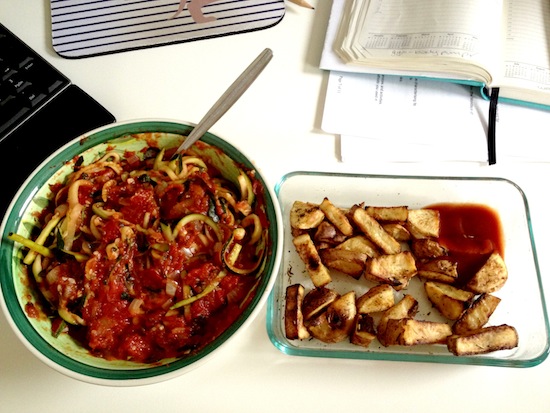 This was still super yummy today, but there was one small problem: I did not pack this in a spill-proof container, and between dragging the saucy meal from home to the gym, my car, and finally the work fridge, it leaked watery pink tomato juice everywhere. Even my sun visor in my car has pink juice on it (how did that happen?!). Gross.
After I cleaned my mess out of the work fridge, I managed to finish up the day pretty well. I snacked on a few almonds before I left to keep me from getting too hungry while I made dinner.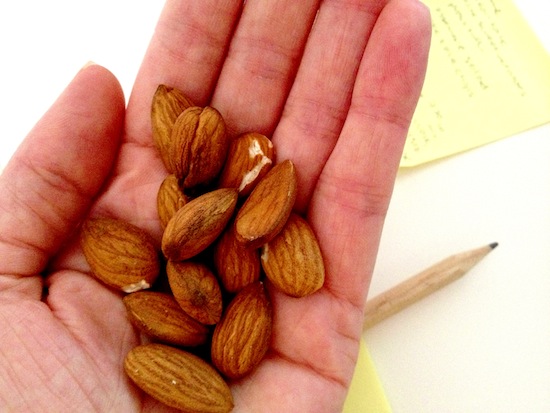 This dinner, to be exact: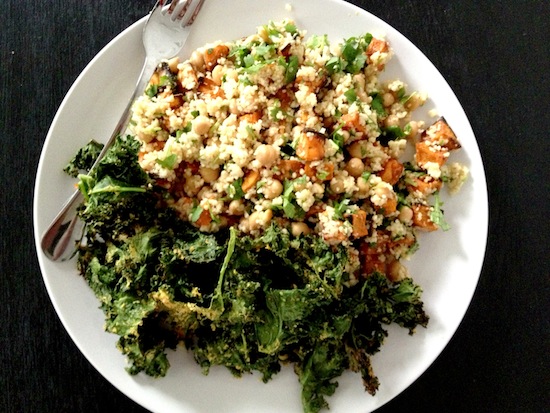 Moroccan sweet potato and chickpea salad with cheezy kale chips.
The salad is a classic that I make a lot (recipe is here), but I've never made cheezy kale chips before! I loved them. Nutritional yeast sound gross but is packed full of protein and vital B12 (and it really does make things taste cheesy), and we all know the benefits of superfood kale. If you don't, here's a good infographic: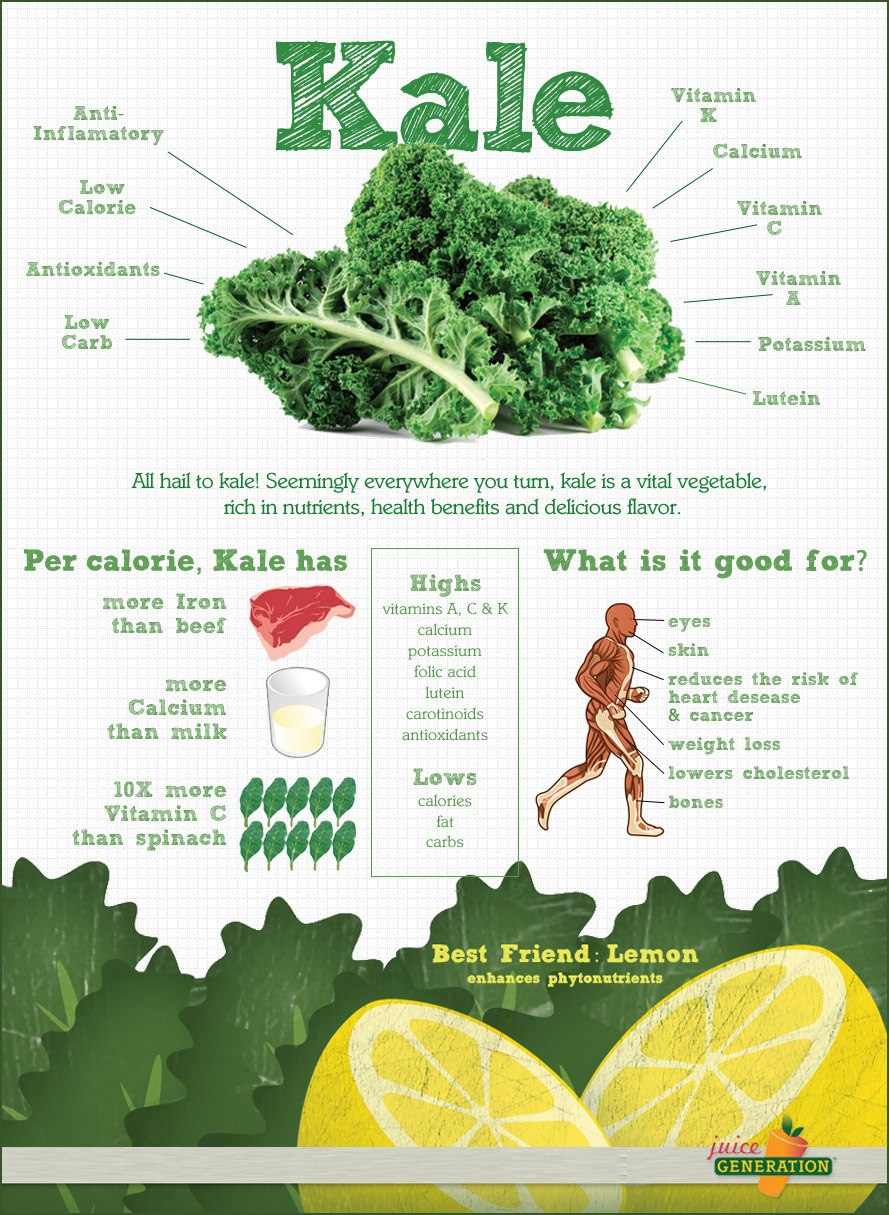 This meal was great study fuel, and I spent most of the rest of the night reading and trying to wrap my head around the fact that this course has about a zillion assignments. I ended the night with a short walk to try and help with my still-sore legs, a quick bath with some non-academic reading, and now I'm calling the day done.
Yesterday finished up with a great deficit: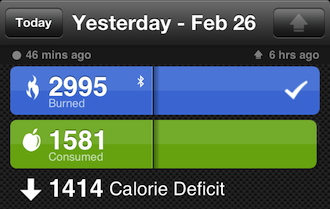 Exercise + healthy eating = a good deficit for weight loss. Amazingly simple, but amazingly hard to maintain! Only 12 weeks to go…
What do you find works best to ease the pain when you're sore?